Navigating the vast expanse of tech leadership books can feel overwhelming—but you've come to the right guide. I've poured hours into the pages of countless tech leadership books, and not just for the sheer love of it. Through extensive reading and real-world practice in the field, I've grasped the intricate dance between leadership and technology.
I relate to your drive to master the latest strategies and stay updated with groundbreaking technologies. These books offer transformative insights. So, embark on this enlightening journey with me – your leadership evolution begins here.
17 Best Tech Leadership Books Shortlist
After reviewing countless titles, I've handpicked the best books to bridge the gap in tech leadership for you.
The Lean Startup: How Today's Entrepreneurs Use Continuous Innovation to Create Radically Successful Businesses by Eric Ries
The Phoenix Project: A Novel about IT, DevOps, and Helping Your Business Win by Gene Kim, Kevin Behr, and George Spafford
The Manager's Path: A Guide for Tech Leaders Navigating Growth and Change by Camille Fournier
The Innovator's Dilemma: When New Technologies Cause Great Firms to Fail by Clayton M. Christensen
Scrum: The Art of Doing Twice the Work in Half the Time by Jeff Sutherland
The Hard Thing About Hard Things: Building a Business When There Are No Easy Answers by Ben Horowitz
The Five Dysfunctions of a Team: A Leadership Fable by Patrick Lencioni
High Output Management by Andrew S. Grove
Measure What Matters: How Google, Bono, and the Gates Foundation Rock the World with OKRs by John Doerr
The Pragmatic Programmer: Your Journey to Mastery by Andrew Hunt and David Thomas
Accelerate: The Science of Lean Software and DevOps: Building and Scaling High Performing Technology Organizations by Nicole Forsgren, Jez Humble, and Gene Kim
Zone to Win: Organizing to Compete in an Age of Disruption by Geoffrey A. Moore
Staff Engineer: Leadership beyond the management track by Will Larson
Overviews of the 17 Best Tech Leadership Books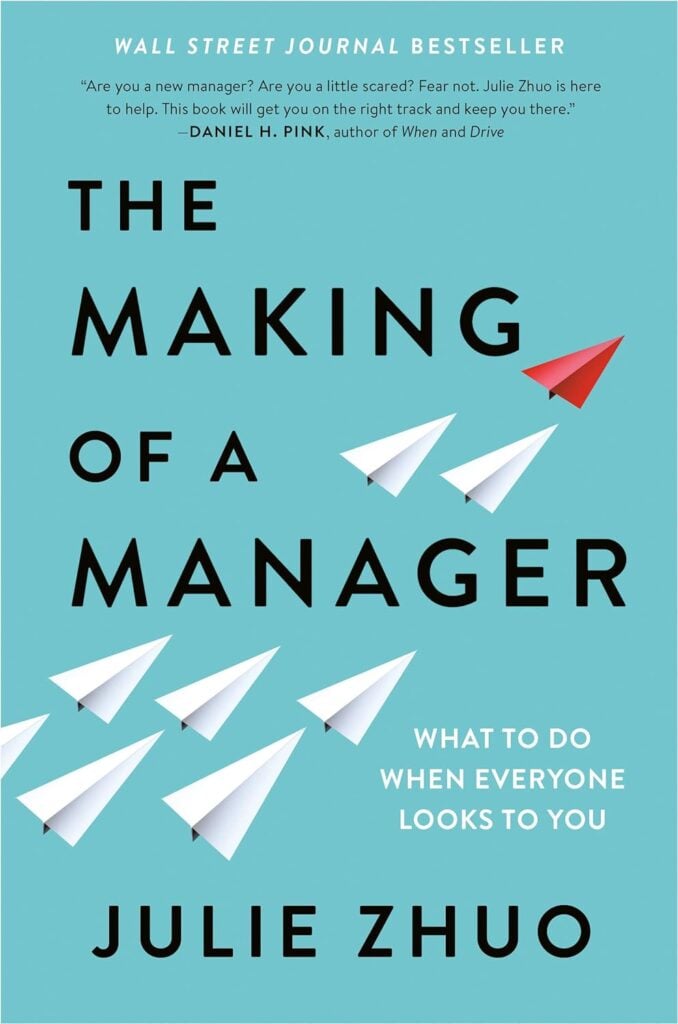 Summary:
Julie Zhuo's "The Making of a Manager" is a comprehensive guide for new managers, providing firsthand insights into the challenges they often face and offering actionable advice to overcome them. Drawing from her experience as one of Silicon Valley's top product design executives, Zhuo delves into the key principles of effective management and leadership.
What You'll Learn:
The fundamental skills every manager should have.
Strategies for building and leading a successful team.
Techniques for effective feedback and communication.
Navigating challenges and transitions in management roles.
Why You Should Read It:
Whether you've just landed your first managerial role or you're a veteran looking for a refresh on the essentials, Zhuo offers practical advice, seasoned with real-life examples, to guide and empower you on your managerial journey.
Quote From The Book:
"Great management is about so much more than day-to-day execution. It's about setting a direction, about building a team that's collectively moving towards something great. It's about impact not only through your own work but through the combined efforts of everyone you work with."
About The Author:
Julie Zhuo is a leading voice in the tech and design world. She started as an intern at Facebook and rapidly rose to become the company's VP of Product Design. Throughout her career, she has been a champion for building impactful products and guiding young professionals on their paths.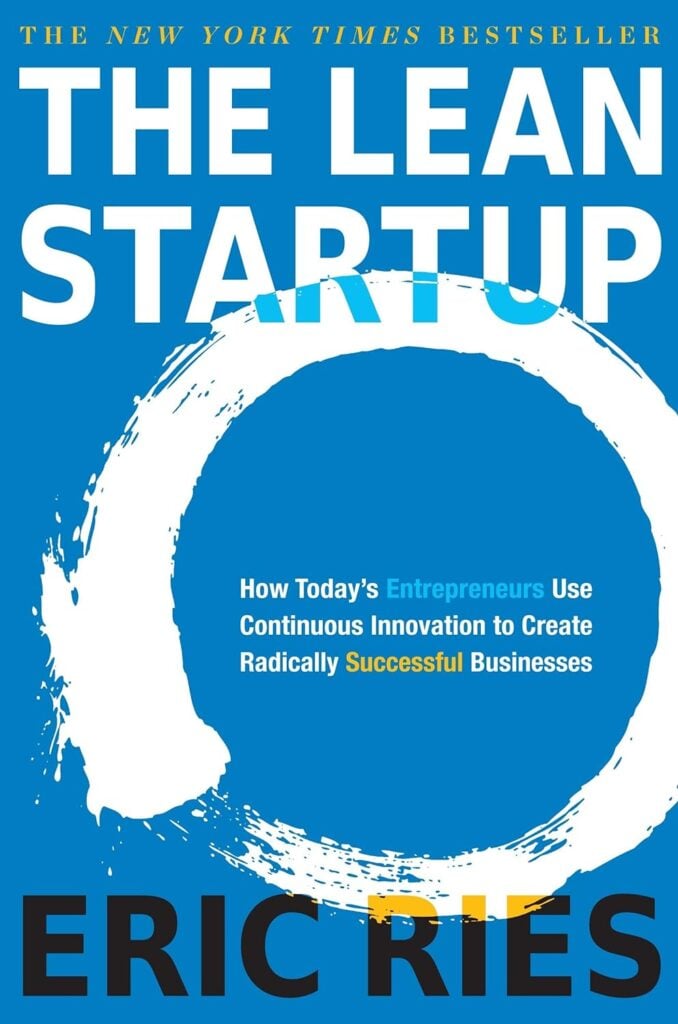 Summary:
Eric Ries introduces a systematic, scientific approach to creating and managing successful startups in an age when companies have to innovate rapidly.
What You'll Learn:
The methodology behind the lean startup approach
Strategies for developing a sustainable business model
The importance of adaptable agility in the modern business environment
Why You Should Read It:
To adopt a new framework that enhances the probability of a startup's success through validated learning and swift iterations.
Quote From The Book:
"Startup success can be engineered by following the right process, which means it can be learned, which means it can be taught."
About The Author:
Eric Ries is an entrepreneur and author recognized for pioneering the Lean Startup movement.
Summary:
Through the lens of a fictional narrative, this book offers insights into the world of IT, DevOps, and the challenges businesses face in the digital era.
What You'll Learn:
The Three Ways and their relevance in IT and business
The principles and practices of DevOps
Strategies for overcoming modern IT challenges
Why You Should Read It:
To gain a deeper understanding of how IT operations and development teams can collaborate effectively to drive business value.
Quote From The Book:
"Improving daily work is even more important than doing daily work."
About The Authors:
Gene Kim, Kevin Behr, and George Spafford are celebrated thought leaders in the IT and DevOps community.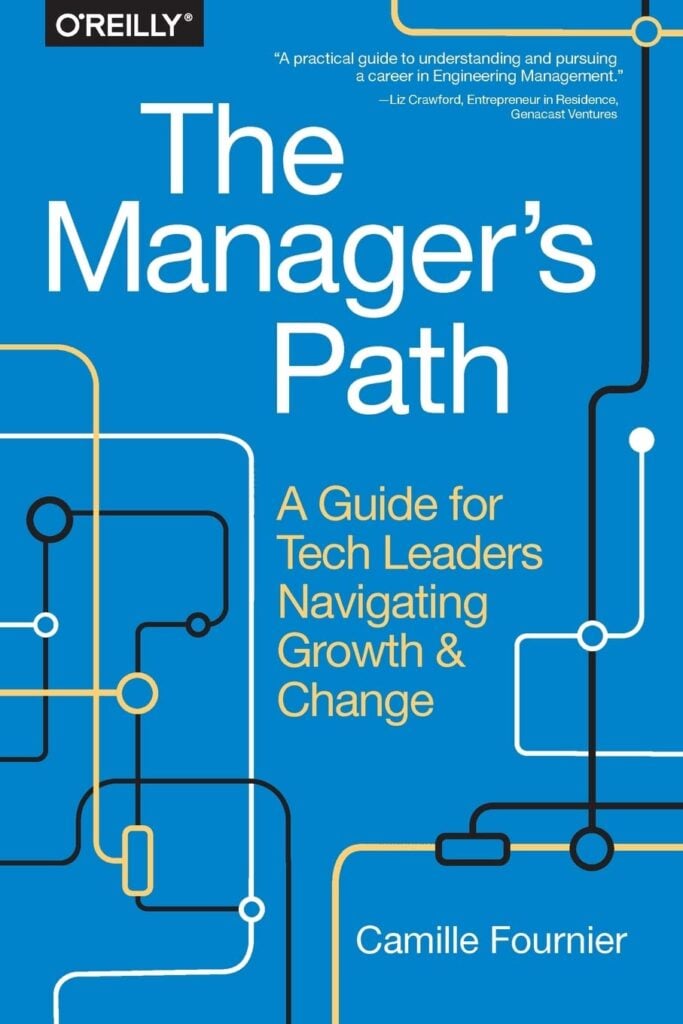 Summary:
In "The Manager's Path," Camille Fournier offers an in-depth look into the nuances of leadership within the tech industry. Drawing from her own experiences, Fournier outlines the journey from being an individual contributor to reaching executive levels, shedding light on the challenges and lessons at each step of the managerial ladder.
What You'll Learn:
The intricacies of various tech leadership roles, from tech lead to CTO.
How to mentor, lead teams, and manage managers.
Strategies to navigate politics in tech organizations.
Best practices for technical leadership and cultivating a strong team culture.
Why You Should Read It:
This tech leadership book is a comprehensive guide for anyone in tech, whether you're considering a move into management or are already in a leadership position. Fournier's insights help demystify the journey and prepare you for the challenges and opportunities ahead.
Quote From The Book:
"Leadership comes with responsibility. While you will get credit when your team does well, you must also bear the responsibility when your team struggles, whether or not it is 'your fault'."
About The Author:
Camille Fournier is a renowned technical leader, having served as CTO of Rent the Runway and holding leadership roles at various top tech firms. She's recognized for her expertise in scaling engineering organizations and leading complex tech projects.
Summary:
Kim Scott, drawing from her experiences at Google and Apple, introduces the concept of Radical Candor—a management philosophy that emphasizes direct yet empathetic communication.
What You'll Learn:
The principles of Radical Candor and its two dimensions
Methods to foster strong relationships without sacrificing personal values
Tactics to offer feedback that's both kind and clear
Why You Should Read It:
For actionable insights on how to be an effective leader who communicates with clarity, care, and constructive criticism.
Quote From The Book:
"When you think you are being really clear, and you're only being clear 'inside your head.'"
About The Author:
Kim Scott is a leadership expert and former executive at Google and Apple.
Summary:
Christensen presents a profound analysis of why established companies can be blindsided by disruptive innovations and offers a set of rules to navigate such disruptions successfully.
What You'll Learn:
The distinction between sustaining and disruptive innovations
Why market leaders are often set up to fail against disruptive technologies
Strategies businesses can adopt to avoid the pitfalls of disruption
Why You Should Read It:
To grasp the patterns behind industry disruptions and equip yourself with tools and insights to remain resilient in the face of rapid change.
Quote From The Book:
"Disruptive technologies typically enable new markets to emerge."
About The Author:
The late Clayton M. Christensen was a professor at Harvard Business School and a leading authority on innovation and growth.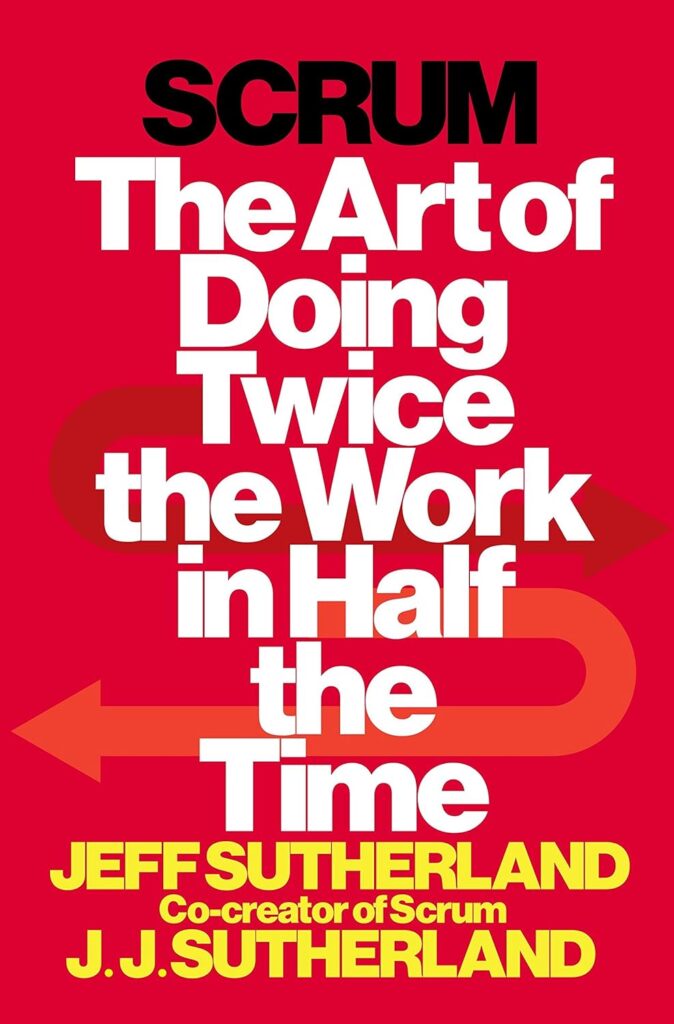 Summary:
Jeff Sutherland, the co-creator of Scrum, outlines how the Scrum framework can revolutionize work processes. By breaking complex projects into smaller stages, prioritizing effort, and promoting transparency, teams can deliver quality outcomes faster.
What You'll Learn:
The fundamental principles and practices of Scrum
Techniques to enhance productivity and accelerate project delivery
The philosophy behind iterative and incremental work processes
Why You Should Read It:
To embrace a transformative approach to project management that not only optimizes outcomes but also enhances team morale.
Quote From The Book:
"When you work on small things, you can move more quickly and see if the things you're doing are getting you closer to your goal."
About The Author:
Jeff Sutherland is a key figure in the Agile community and the co-creator of Scrum.
Summary:
Ben Horowitz, co-founder of Andreessen Horowitz, provides unvarnished insights into the challenges of running a startup. Drawing from his own experiences, he sheds light on the tough decisions leaders must make.
What You'll Learn:
Navigating the toughest problems business schools don't cover
Strategies to manage through crisis situations and moral dilemmas
Lessons from Horowitz's journey in the tech industry
Why You Should Read It:
To gain a candid perspective on the realities of leadership and the inherent challenges of entrepreneurship.
Quote From The Book:
"Every time you make the hard, correct decision you become a bit more courageous, and every time you make the easy, wrong decision you become a bit more cowardly."
About The Author:
Ben Horowitz is a co-founder of Andreessen Horowitz, a private venture capital firm.
Summary:
Lencioni presents a compelling narrative on team dynamics and the pitfalls hindering a team's success. Through a captivating story, he highlights the five dysfunctions and offers actionable solutions to overcome them.
What You'll Learn:
The five core dysfunctions that can derail a team
Strategies to build trust, embrace conflict, and promote commitment
Techniques to ensure accountability and focus on results
Why You Should Read It:
To understand and rectify the common challenges teams face, enhancing collaboration and maximizing team performance.
Quote From The Book:
"Trust is knowing that when a team member does push you, they're doing it because they care about the team."
About The Author:
Patrick Lencioni is a renowned leadership consultant and founder of The Table Group.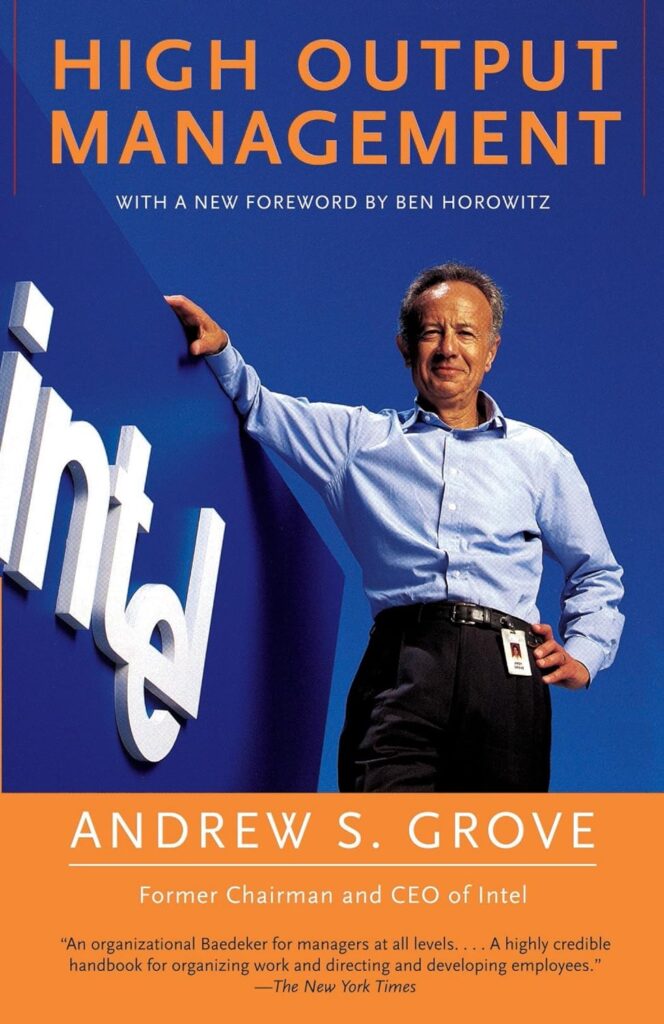 Summary:
Andrew S. Grove, former CEO of Intel, delivers a guide on effective management techniques and leadership. Grove distills his managerial wisdom derived from years of experience, providing insights into how to foster high productivity and create value.
What You'll Learn:
How to boost productivity in teams and organizations
Effective approaches to decision-making and planning
Techniques for motivating employees and nurturing talent
Why You Should Read It:
To gain insights from one of the tech industry's most accomplished leaders and apply principles that drive significant output.
Quote From The Book:
"A manager's output = the output of his organization + the output of the neighboring organizations under his influence."
About The Author:
Andrew S. Grove was a pioneer in the semiconductor industry and the former CEO of Intel.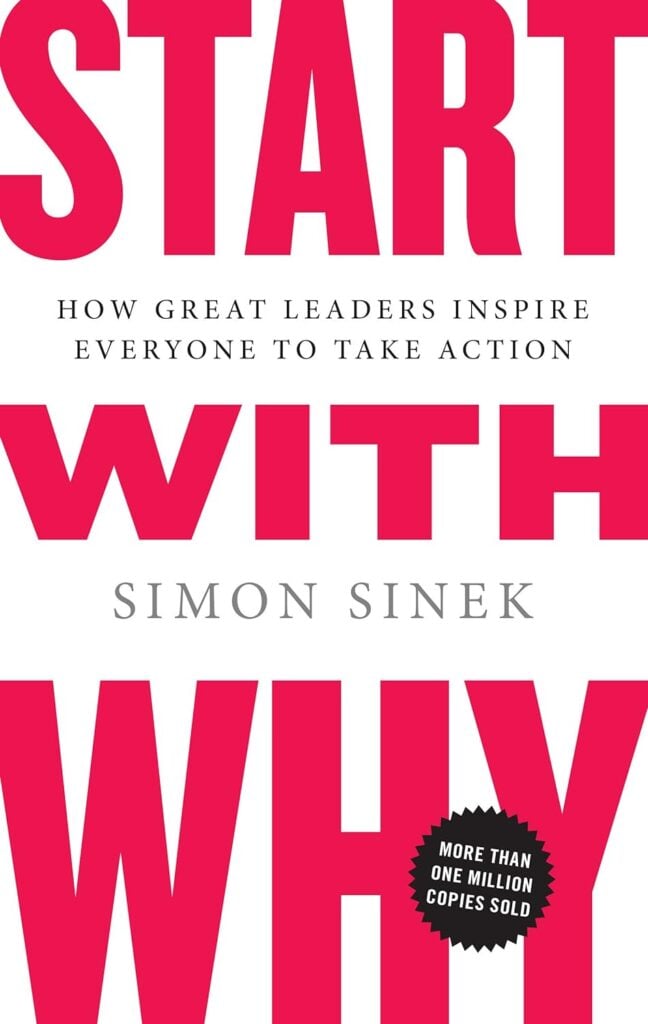 Summary:
In "Start with Why," Simon Sinek explores the idea that successful individuals and organizations are those who can clearly articulate their "Why" – their purpose, cause, or belief. Sinek argues that by starting with the question "Why," organizations can build a strong foundation that leads to long-term success and innovation, and people can find more fulfillment in their work and lives.
What You'll Learn:
The significance of the "Golden Circle" framework: Why, How, and What.
How to discover your personal or organizational "Why."
The difference between manipulation and inspiration in leadership and marketing.
Case studies of companies that thrived by understanding their "Why."
Why You Should Read It:
This tech leadership book provides a fresh perspective on leadership and challenges the status quo of achieving true and lasting success. By understanding your "Why," you can inspire those around you and achieve lasting success, both personally and professionally.
Quote From The Book:
"People don't buy what you do; they buy why you do it. And what you do simply proves what you believe."
About The Author:
Simon Sinek is a motivational speaker, organizational consultant, and author best known for popularizing the concept of "Why" in his first TED Talk in 2009. He has since written several books and given lectures on leadership, organizational culture, and the importance of a clear "Why" in life and business.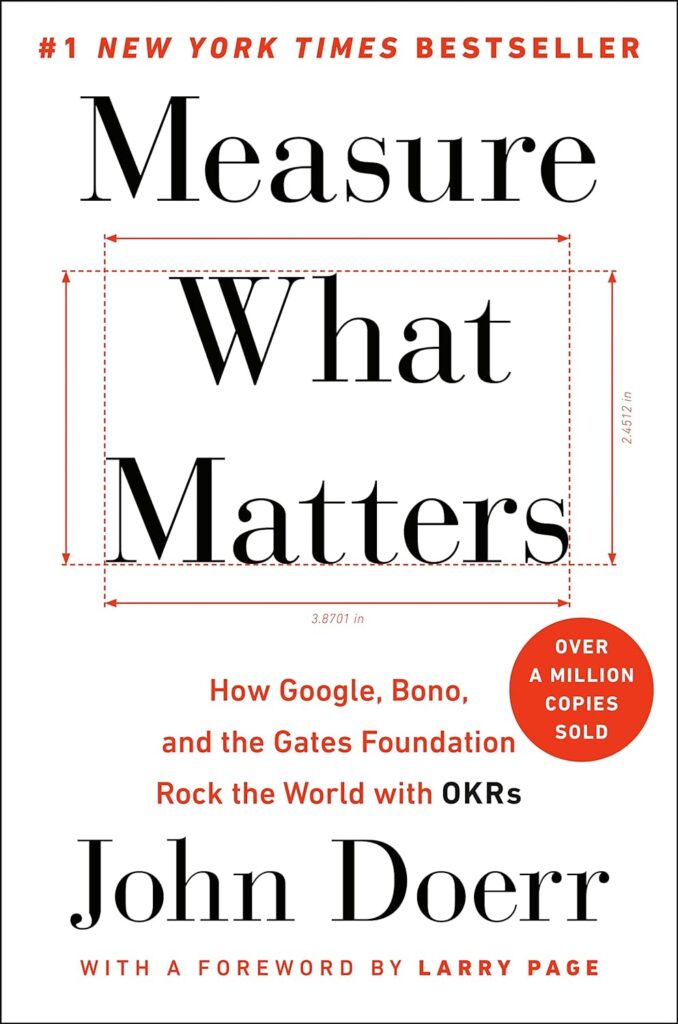 Summary:
John Doerr, a venture capitalist, introduces the concept of Objectives and Key Results (OKRs) — a goal-setting system that's been employed by successful organizations like Google. He highlights the power of clarity, transparency, and focus in driving results.
What You'll Learn:
The fundamentals of OKRs and their transformative potential
Case studies from successful organizations leveraging OKRs
Techniques to align and engage teams around shared goals
Why You Should Read It:
To understand and implement a proven goal-setting framework that has propelled some of the world's most successful organizations to new heights.
Quote From The Book:
"Ideas are easy. Execution is everything. It takes a team to win."
About The Author:
John Doerr is a venture capitalist at Kleiner Perkins Caufield & Byers and has backed some of the world's most successful companies.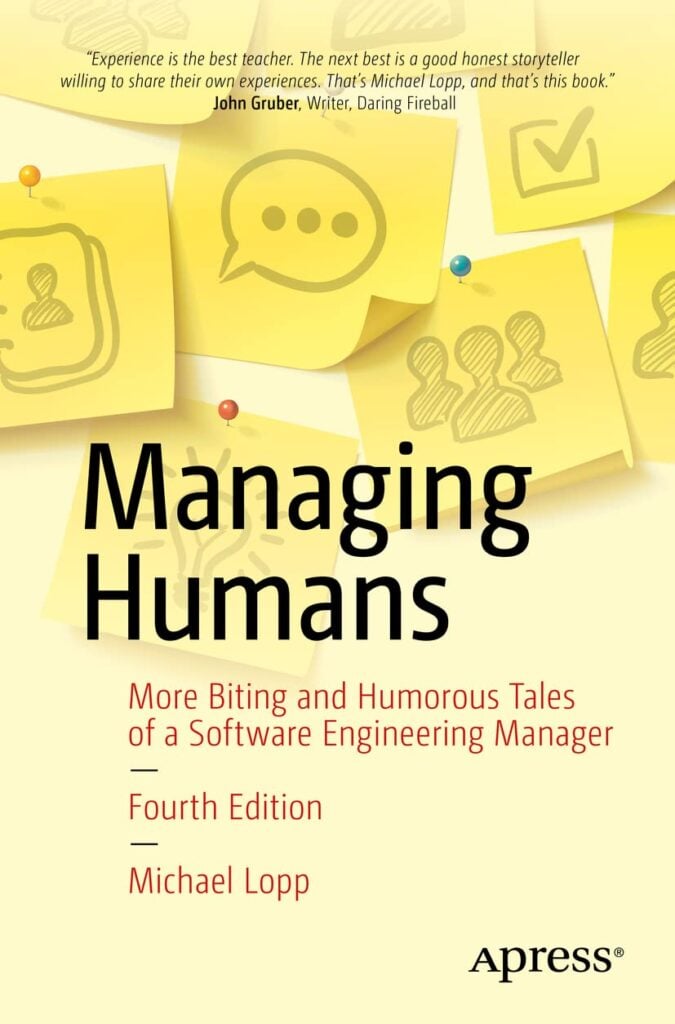 Summary:
"Managing Humans" delves into the heart of software engineering and the challenges faced by managers in this field. With a combination of wit and wisdom, Michael Lopp presents real-world anecdotes to shed light on the peculiarities of managing engineers and navigating the often unpredictable world of tech startups and big tech companies alike.
What You'll Learn:
The ins and outs of leading software engineering teams.
How to handle crises, communicate effectively, and maintain team morale.
The art of deciphering engineering personalities and promoting collaboration.
Techniques to manage and mentor talent for both short-term tasks and long-term career growth.
Why You Should Read It:
If you're looking for a management book that doesn't shy away from the quirks of the tech world and offers practical advice with a dose of humor, this is it. Lopp's perspectives are grounded in his extensive experience and are invaluable for anyone leading, or aspiring to lead, in the tech sector.
Quote From The Book:
"Engineers are not the point of your existence. They exist to build good stuff that solves problems for customers... You exist to remove the nonsense from their path."
About The Author:
Michael Lopp, also known in the tech community as "Rands," has been a staple in Silicon Valley, having led engineering teams at Apple, Pinterest, Slack, and other prominent tech companies. He is celebrated for his candid views on management and his ability to simplify complex leadership challenges.
Summary:
This programming classic offers practical tips, techniques, and best practices to enhance software development. Hunt and Thomas emphasize the importance of being adaptable and agile, with hands-on advice to boost efficiency and craftsmanship.
What You'll Learn:
Code craftsmanship and best practices
Software development principles and patterns
Strategies to maintain code and tackle software challenges
Why You Should Read It:
To acquire invaluable lessons from seasoned programmers, elevating your skills and approach to software development.
Quote From The Book:
"In the face of ambiguity, refuse the temptation to guess."
About The Author:
Andrew Hunt and David Thomas are recognized figures in the software industry, known for their expertise in programming and systems development.
Summary:
This tech leadership book unveils the results of years of research into the best practices of DevOps. It demonstrates how technical practices, cultural norms, and organizational performance interlink, paving the way for accelerated software delivery.
What You'll Learn:
Key metrics for organizational performance
Best practices of high-performing tech companies
The science behind DevOps and lean software
Why You Should Read It:
To understand the intricate relationship between software development practices, organizational culture, and performance in today's fast-paced tech environment.
Quote From The Book:
"High performers excel at all types of work, not just operating fast with a high change fail rate."
About The Author:
Nicole Forsgren, Jez Humble, and Gene Kim are prominent technology leaders in the DevOps community, known for their research and insights into software delivery performance.
Summary:
Geoffrey A. Moore presents a pragmatic guide to confronting and capturing the vast opportunities brought about by technological disruptions. The book equips enterprises with strategies to drive their near-term performance and ensure long-term health amidst an age of relentless change.
What You'll Learn:
How to manage disruption and capitalize on it.
Strategies for channeling resources effectively in an age of constant change.
Balancing the pursuit of new innovations with the maintenance of core businesses.
Why You Should Read It:
To arm yourself with actionable strategies and insights on how to navigate your organization through disruption and come out ahead.
Quote From The Book:
"To get to the future first, ahead of your competition, you must design your way there."
About The Author:
Geoffrey A. Moore is a renowned author, speaker, and advisor who has consulted for some of the world's leading enterprises.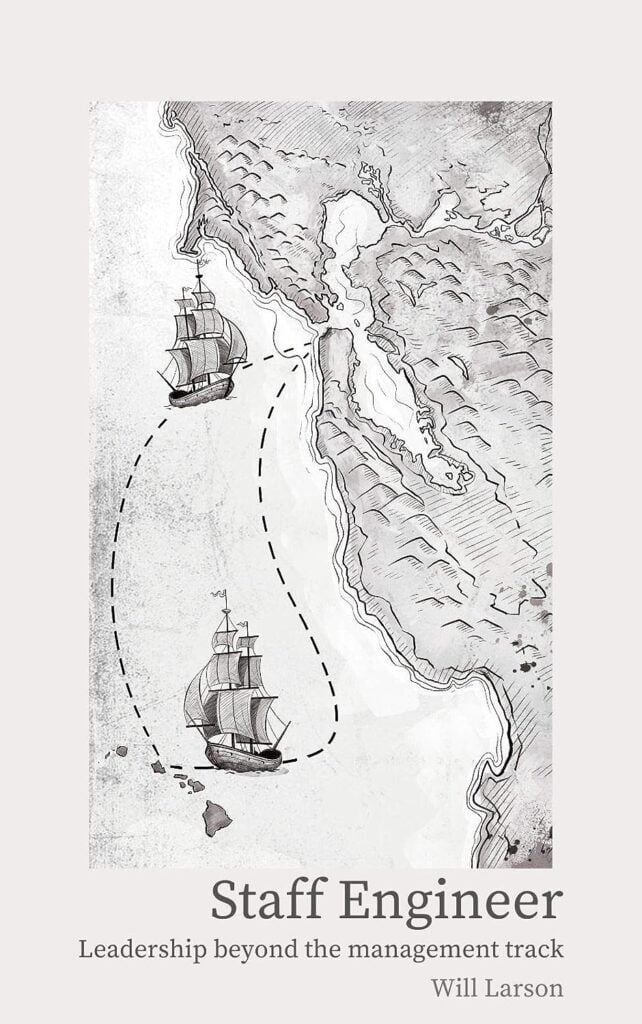 Summary:
"Staff Engineer" provides a comprehensive guide to the role of a staff engineer and the path to achieving it. It delves deep into the intricacies of technical leadership without directly managing a team. Larson outlines the challenges, responsibilities, and rewarding aspects of this pivotal role in the tech world.
What You'll Learn:
The distinctions between management and technical leadership.
The key responsibilities and challenges faced by staff engineers.
Strategies and insights to navigate and thrive in the role.
The importance of mentoring, communication, and leadership in a technical context.
Why You Should Read It:
This tech leadership book is a must-read for anyone aspiring to rise through the technical ranks without necessarily going into management. Larson's insights, derived from personal experiences and those of renowned tech leaders, offer invaluable guidance for those seeking clarity and mastery in the staff engineer role.
Quote From The Book:
"Your success will not be measured by your output but by the output of your team and the broader organization."
About The Author:
Will Larson has been an engineering leader and software engineer at technology companies of various sizes and sectors. He is currently an engineering leader at Stripe. Over his career, he has written extensively on software engineering, engineering management, and scaling engineering organizations.
Tech Leadership Books We Missed?
We value diverse perspectives and know there is a vast world of tech leadership books available. If you believe there's a pivotal book we've overlooked, please share it with us. Your recommendation could enlighten others in our community.